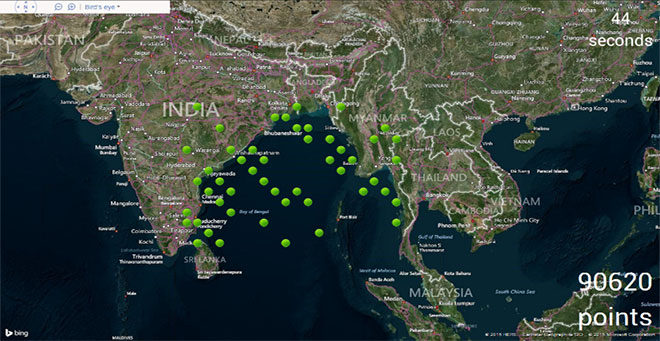 Yeferson L.
Venezuela
Yeferson from Venezuela wrote an interactive game titled Inside NASA. Users become NASA agents preparing to battle a dangerous amount of growing algae. The game uses real NASA data and Bing maps. The judges thought the project delivered a fantastic introduction that puts context around a serious problem.
Project no longer available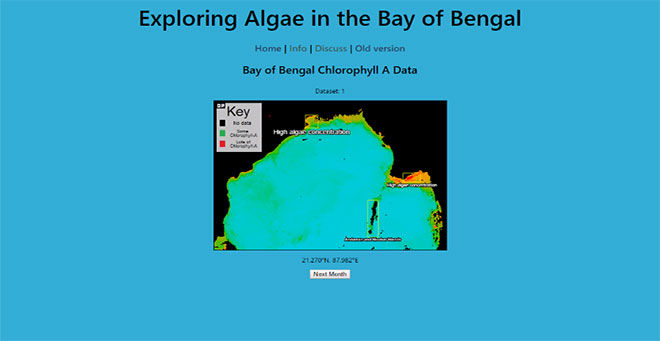 Ollie P.
United Kingdom
Ollie of the United Kingdom created a web app to visualize algae in a project called Exploring Algae in the Bay of Bengal. This app allows users to view and analyze algae data, highlight areas of interest and share their discoveries with others. Our judges liked how Ollie used HTML, CSS, JavaScript and PHP to take the NASA earth data on algae levels and visualize it over time using Azure.
Project no longer available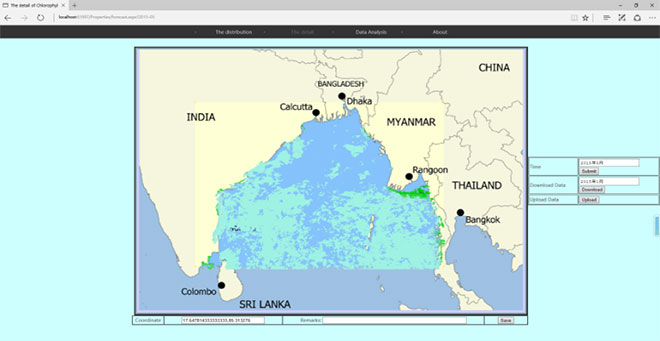 Yitao J.
China
Yitao from China made an Azure web application called Data Analysis and Forecast to visualize and forecast algae in the Bay of Bengal using NASA data. Yitao turned the data into dynamic visualizations that attempt to forecast the future of the algae growth in the Bay.
Project no longer available