2023 Imagine Cup - Pakistan Finals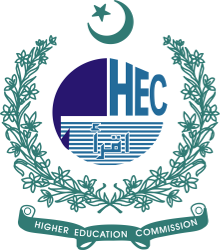 Imagine Cup is live again in Pakistan in partnership with Higher Education Commission.
Following the Pakistan Regional Finals are the National Finals. To advance in the competition, submit your project to the Regional Finals for a chance to compete in the World Finals and World Championship.
The categories remain the same for all stages of the competition.
Earth: solutions for climate change, agriculture, and in green tech
Education: innovate to change the way students across the globe learn
Health: tackle issues in treatment, diagnosis, accessibility, and more
Lifestyle: projects that shape how we game, play, and live
The World Champion will receive win USD $100,000, a Microsoft Azure grant, and a mentoring session with Microsoft CEO Satya Nadella.
Make an impact through coding, collaboration, and competition. Innovate with passion to tackle global issues and bring your tech solution to life in the Imagine Cup.
How Does Imagine Cup Work in Pakistan?
Students compete in teams of up to four people to develop an original technology project from start to finish—create an idea, make a plan, build the solution, and compete.
Students advance through various rounds of competition through National Final events organized by Higher Education Commission & Microsoft in Pakistan. Thousands of entries are judged, and the top teams in each region (North, Center, South and Baluchistan) are selected to advance to the Pakistan Regional Finals held online via Teams & HEC's Video Conference platforms. The top teams from each Regional Final will be invited to the Imagine Cup National Competition, where they compete for the title of National Champion, and the selected team/s advance to the latter stages of the competition. The national winners from Pakistan will advance directly to the world finals, competing against top teams from across the world!
Important Dates
| ROUND | START DATE | END DATE |
| --- | --- | --- |
| Round 1 – Pakistan Regional Finals | October 15, 2022 | January 20, 2023 |
| Round 2 – Pakistan National Finals | January 21, 2023 | February 25, 2023 |
| Round 3 – World Finals | March 2023 | TBD |
| Round 4 – World Championship | May 2023 | TBD |
What do I submit?
Your team is required to submit the following:
A project title
The name of your project.
A description of your project
A brief description of your project.
Proposal document
The proposal explains your project and your team: Who your team is; what your project does; who your project is for; what platform features your project uses; and how you will bring your project to market.
Software
We need to be able to use your app to judge it. Software is defined as an installable and usable software project in the appropriate format of your chosen platform(s). All projects are required to use Microsoft Azure.
Instructions for the software
The instructions document is an electronic document to inform the judges and prospective users how to setup and use your app.
Presentation video
This is a video recording your team introducing themselves and demonstrating the project. Present the video as if you were live in front of the judging panel. Please limit your video to no more than three minutes and host it on an external site such as Microsoft OneDrive or YouTube.
Teams that do not submit their project by the competition's deadline will not be able to participate in the 2023 Imagine Cup.
Need some inspiration for your project? Learn about past competitors and find resources below!
---