EMEA Regional Finalists
Every year, students create inspiring tech projects that tackle some of the world's biggest social, environmental, and health challenges. We're looking for the next big thing and we know students like you are going to make it. Imagine Cup, Microsoft's premier international competition for young developers, is your chance to show off your biggest, boldest solution.
Register now to receive the latest updates on the Imagine Cup and get notified when the 2021 season begins.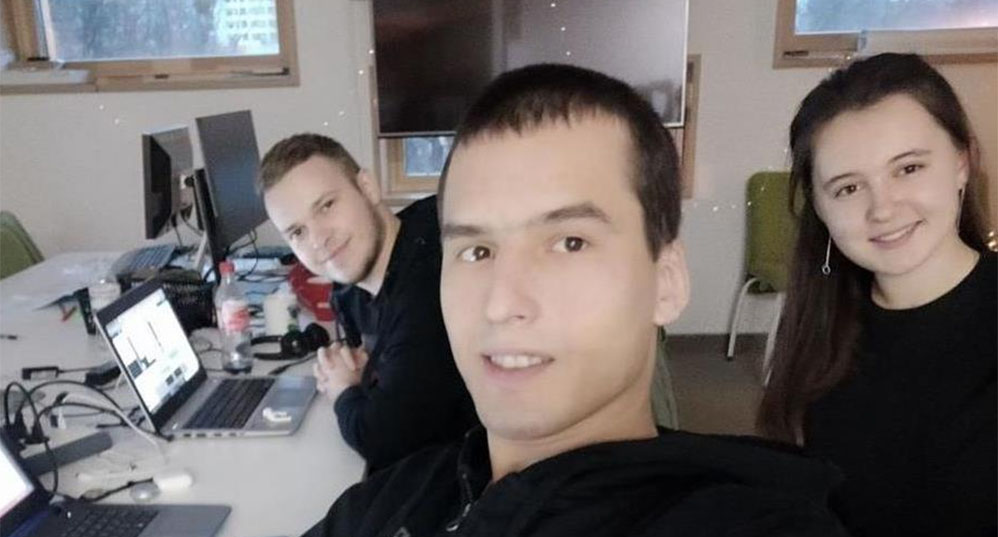 Ukraine
Allez: Allez helps coaches further train their athletes. Allez provides motivation through achievements and goals, performance metrics, and overall progress tracking. At the end of each training session, athletes are asked to evaluate their sessions. Evaluations are important to help express the athlete's feelings with their coach.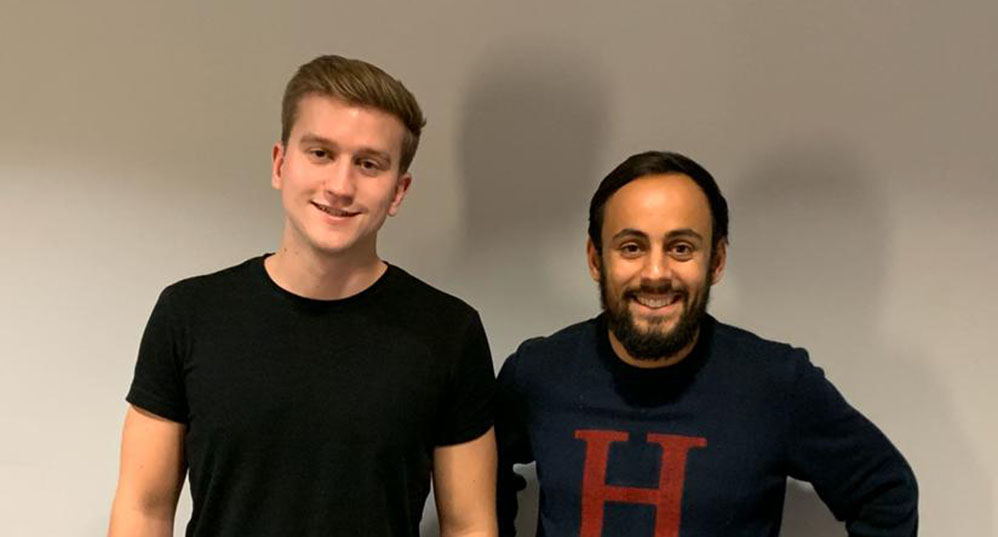 Sweden
ALOIS: ALOIS is a social bot designed to treat depression and free the user from negative thought patterns. ALOIS can determine the user's emotional state and assist in finding the cause of their depression.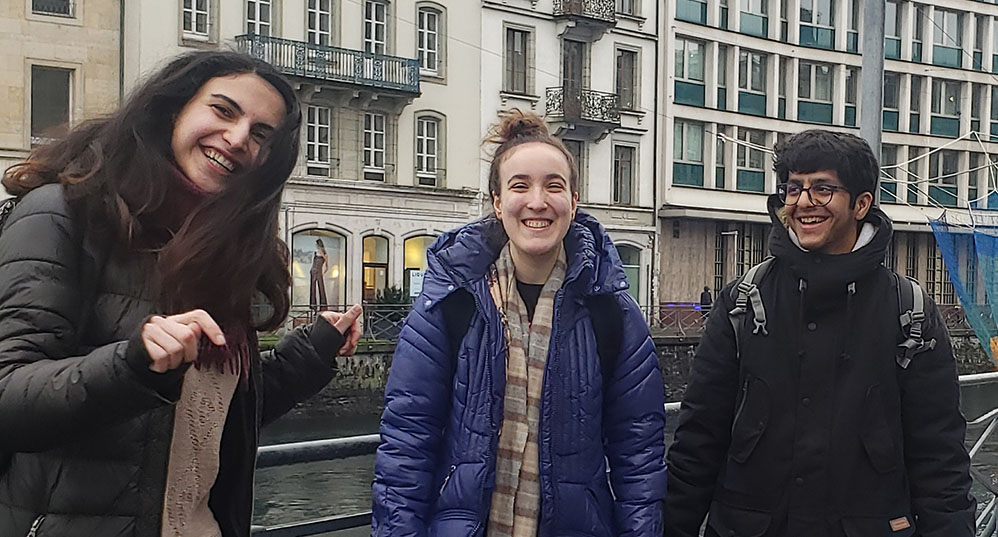 Switzerland
Casie: Casie uses emotion tracing to identify the level of understanding of any learning material. Lectures can be emotionally traced to identify which students may need help understanding the topic.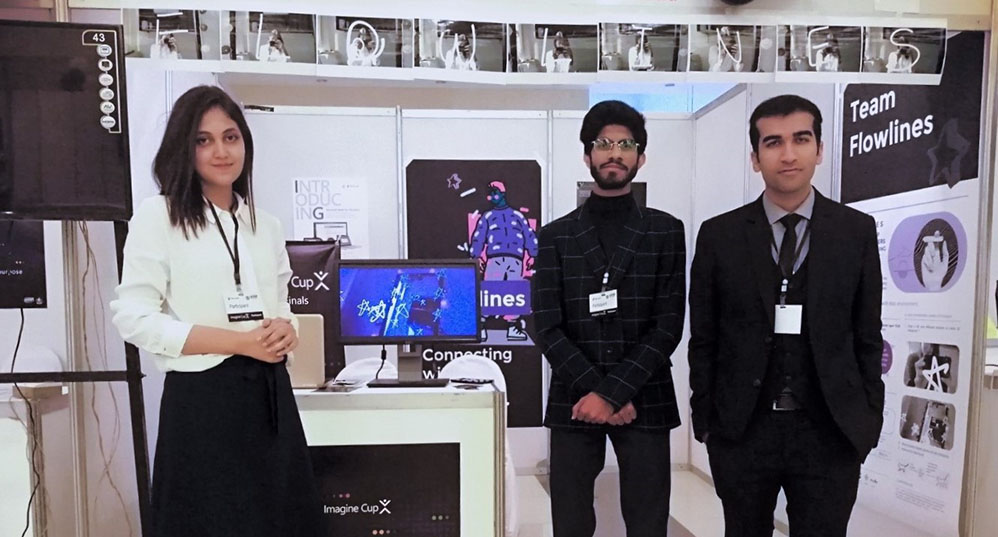 Pakistan
Flowlines: Flowlines tackles body image issues in social media through user drawings using Augmented Reality. The sketching process uses a CNN model to predict the drawing stroke by stroke and provides real time suggestions for autocorrection.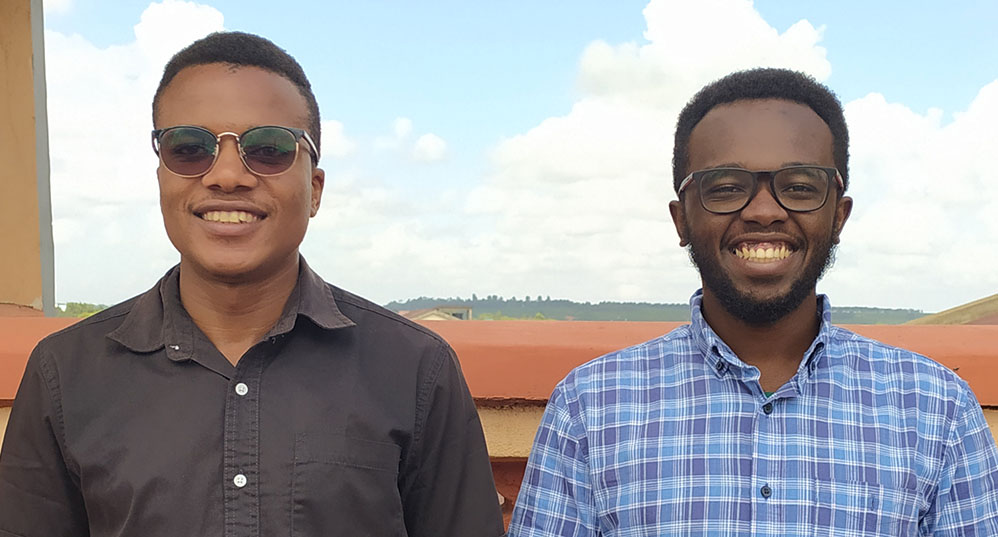 Kenya
WEEDING BOT: WEEDING BOT is an automated robot using artificial intelligence to identify and remove weeds from rows of crops.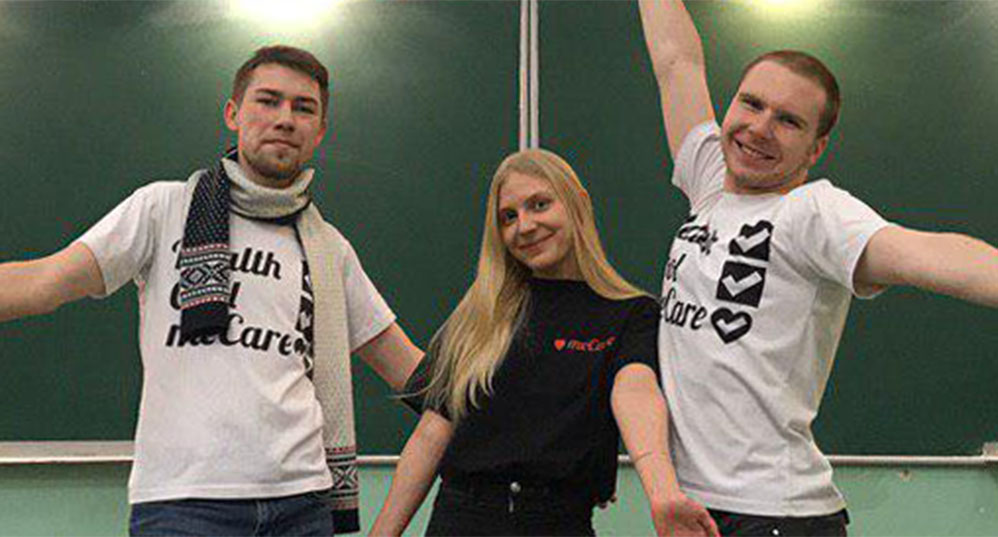 Russia
meCare: meCare is a hardware and software solution designed for doctors and home users to detect skin cancer. It can provide identification of the tumor and make recommendations for further action.
Poland
Monica: Monica is an assistant designed for visually impaired people. A camera is attached to the user's glasses and paired to a microcontroller and their phone. When the user has a request, they may do so through their voice without the need to physically access their phone or manage apps.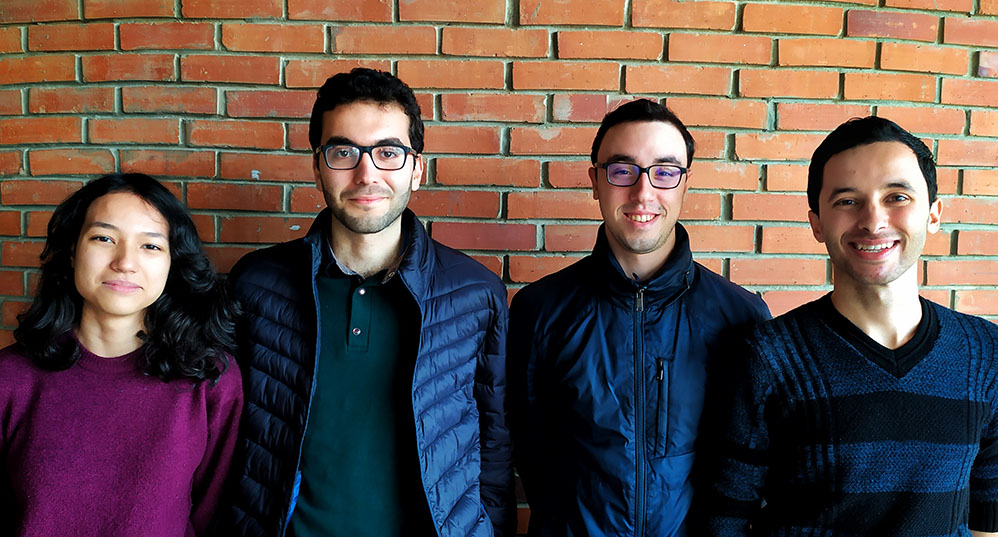 Tunisia
I-Remember: I-Remember is a mobile application designed for Alzheimer's patients and their caregivers. The patient interface includes task reminders, live facial recognition, labelled photos, emergency location and call assistance, as well as memory games to help evaluate and train the user's memory. The caregiver interface provides the same, but with supervisor features.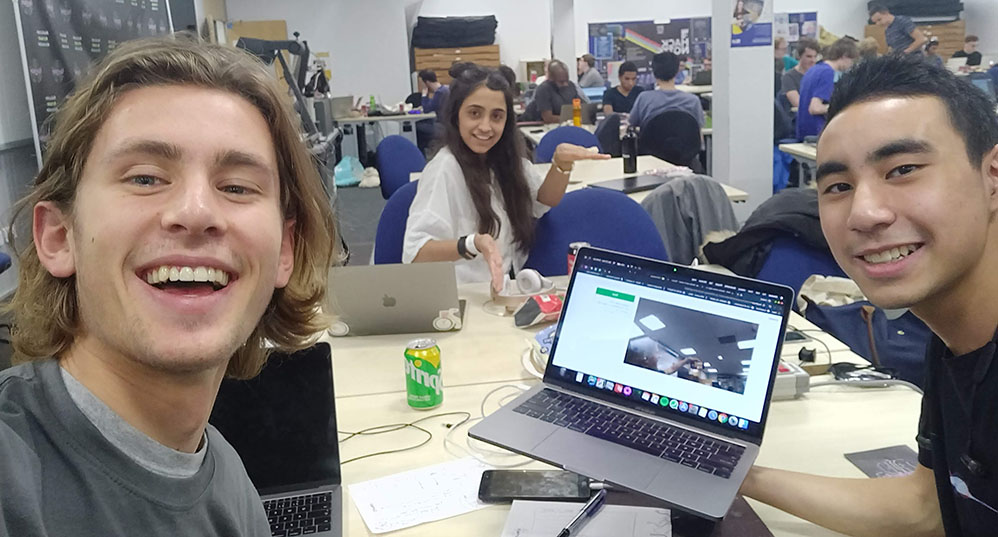 United Kingdom
Vhysio: Vhysio is a web application utilizing tensorflow.js, a cutting-edge browser-based Machine Learning library, to enable accessible physiotherapy for the visually impaired. Vhysio provides real-time feedback by speaking through exercises and responding to the user's posture.
Get inspired
Follow Microsoft Imagine Cup on social to stay up to date with the latest tools and offerings for student developers:
Regional Final Prizes
The teams that advance to the Regional Final will win a trip to the EMEA Regional Final event in the Netherlands and compete for the following:
The top two teams will win USD8,000 cash, Azure credits, a trip to Seattle, and a spot in the World Championship.
The three runner-up teams from each Regional Final win USD2,500 cash and Azure credits.
World Championship Prizing
The two top teams from the Regional Final will advance to the World Championship in Seattle (date to be announced) and compete for the grand prize of USD100,000 cash, USD50,000 Azure credits, and a mentoring session with Microsoft CEO Satya Nadella.
Important Dates
16 January
Regional Finalists selected
10 March
Regional Final in Amsterdam, Netherlands
TBD
World Championship, Seattle, USA
Resources
Get Azure for Students
Claim USD100 in Azure credit and 25+ services FREE so you can build your competitive skills.
Visit our Github
Try out one of our free Azure tutorials to start creating your project.
Watch the 2019 World Championship
See what last year's competitors created and find inspiration for your innovation.